Generating leads as a housebuilder can be time-consuming and overwhelming, yet it's essential for increasing your sales. You can't merely build a website and expect homebuyers to flock to it, shooting your sales through the roof without you lifting a finger.
You must continually promote your business to attract interested buyers and make your efforts count.
Finding mortgage leads might be your best bet, as most people don't have enough savings to buy a new home. Taking out a loan is faster and more convenient, and it enables homeowners to build equity with regular, on-time mortgage payments. But "How can I get mortgage leads?" you might ask.
Here at Prospect Generator we specialise in mortgage lead generation for the uk market and can set you on the right path and help you grow your housebuilding business in the long run. Check out our Sales Lead Boost Campaigns and Budget Calculator to see how you can generate pre-qualified leads and convert website visitors into prospects.
Let's dive into the tried-and-true mortgage business tips on generating leads and supercharging your home development company!
Mortgage lead opportunities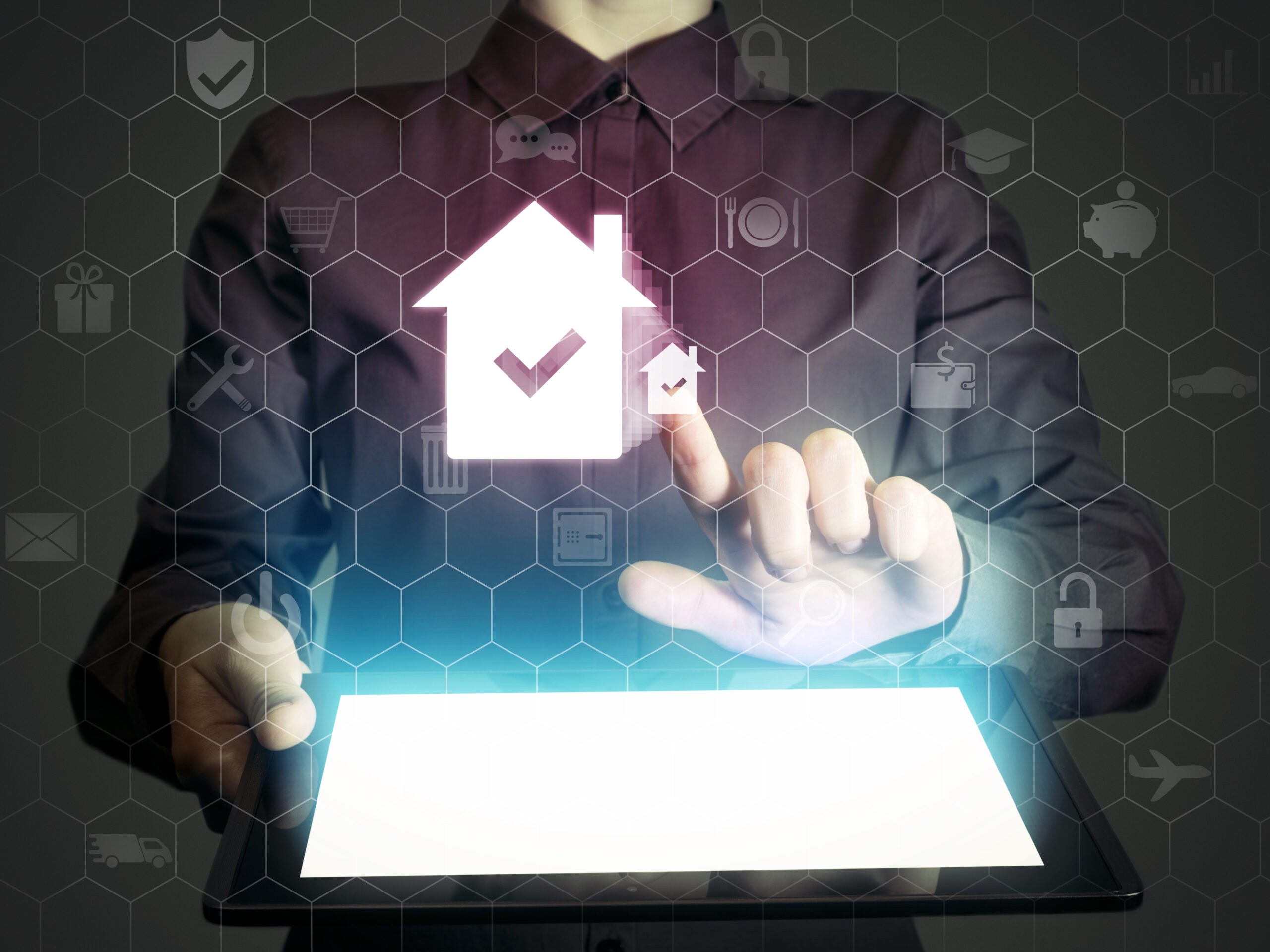 You have many mortgage lead opportunities to attract homebuyers interested in taking out a loan to finance their new home. Below are the best methods, sources, and insider knowledge on the highest-converting leads.
Mortgage lead generation websites
Many websites can help you generate mortgage leads or attract homebuyers with enough cash to purchase a new home without financial assistance from banks and credit unions. 
Directory listings like Yelp and Angi (formerly Angie's List) are excellent for referral marketing, as they feature genuine customer reviews people rely on when choosing homebuilders and other providers. Create a listing on those sites and ask clients for honest reviews to help you draw in more prospects and increase sales.
It's free to list your business on these sites, but they offer advertising deals to help you show up higher in search engines and get high-quality leads.
Quora also plays a role in lead generation and referral marketing. It lets you engage with the community by answering people's questions and providing real value. It's not a place to be overly promotional but to offer a helping hand and recommend a solution naturally. That's what consumers today expect.
Another brilliant method is collaborating with realtors and property marketplaces like Zoopla, Rightmove, and OnTheMarket. You can include your name in all the relevant listings so that interested clients know who to contact when sifting through new and sold properties you've built.
Free mortgage leads
Generating mortgage leads doesn't need to cost a single penny. You can get them with a strategic approach that starts from your site and stretches across various online channels.
Here are some of the best opportunities to attract more clients organically without investing money.
Website optimisation
Your website can attract many mortgage leads if you consistently optimise it for search engines and conversions. It can bring you organic traffic that requires no financial investment apart from your regular site maintenance, including web hosting, domain renewal, and security tools.
Optimising your site includes removing friction from every page so that potential clients don't have to jump through hoops to get the desired information. Make the navigation seamless, eliminate clutter, and make your contact details visible.
Site optimisation also includes creating high-converting landing pages and regularly publishing informational content with relevant keywords. Marketers keep saying that content is king; it genuinely is the element that sells.
It helps educate your target audience, address their pain points, and engage them in your brand. It must be specific, relevant to their needs, and compelling enough to make people come back for more.
Search engine optimisation
Search engine optimisation (SEO) will help you climb up in search engine results pages (SERPs) and drive organic traffic to your site.
Relevant, authoritative content with long-tail keywords, a consistent blogging schedule, high-quality visuals, backlinks, and a smooth user experience are only some essential elements of a solid SEO strategy.
Don't forget about local SEO to capture more leads in a specific area. It's all about implementing location-specific keywords into your metadata and content (e.g., UK home development, London housebuilder, Manchester homebuilders, etc.).
Whether you serve one city, a wider region, or an entire country, use location-specific keywords across your site to boost your visibility in local search results.
For instance, you can dedicate a blog post to residential building permits in the UK, another to obtaining planning permission in Bristol, and another to tips on getting a new-construction home inspection in Liverpool.
This strategy will help you attract all people interested in building a home in a specific area (as you should). However, remember also to include mortgage-related keywords to get mortgage leads.
Since future homeowners in the UK can apply for a self-build mortgage, implement that keyword into your content. You can explain what it is, how it works, how much people can borrow for specific projects, etc. Do it for every mortgage type to attract more potential buyers.
Google Business Profile
Google Business Profile (formerly Google My Business) is fantastic for growing your business. It lets you create a free listing on Google to increase your online visibility and attract more customers.
Your local listing will appear in Google Search and on Google Maps whenever your target customers use relevant keywords, helping them find you quickly. They'll see your location, operating hours, contact information, website link, and customer reviews.
Social media marketing
Social media networks are also perfect for generating more mortgage leads. They offer an opportunity to raise brand awareness, extend your reach, showcase your projects and skills, drive engagement, and build relationships.
The best part? You don't have to invest a penny in social media marketing to yield positive results. You can share your blog posts, links to landing pages, completed projects' photos and videos, and industry insights to help homebuyers make informed decisions.
The key is to interact with social followers actively instead of merely sharing content and hoping someone will reach out. Some people will, but communicating with them without being too promotional will increase engagement and help you forge meaningful relationships.
That's how you can humanise your brand, cut through the noise of competition, and close more deals.
Qualified mortgage leads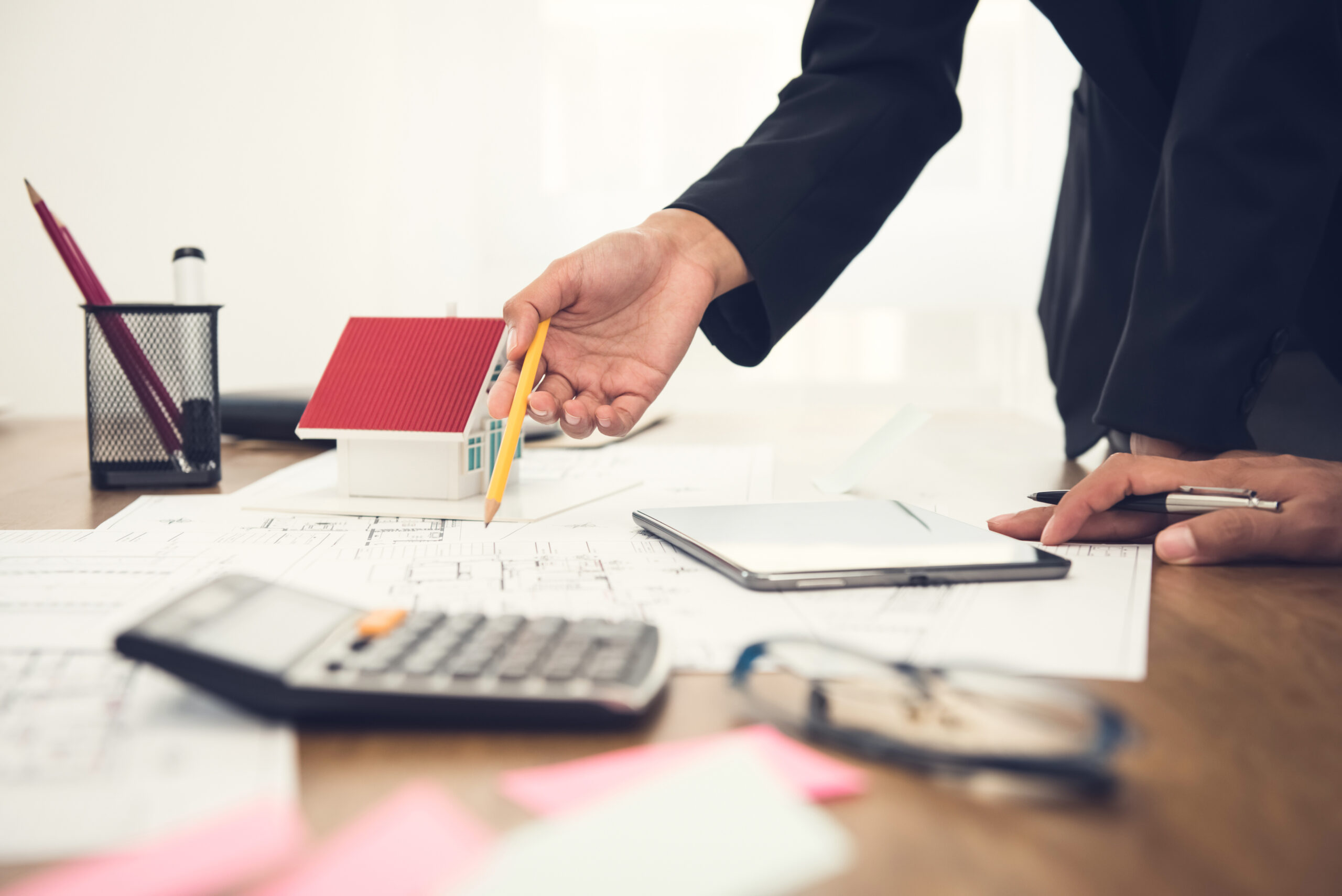 An unqualified lead is the one you haven't nurtured enough throughout the sales cycle. They may have landed on your site through an intriguing social media post, but they're unsure if your services suit their needs. You must nurture them to qualify, segment, score, and convert them into prospects and customers.
Before exploring top channels and tools for getting qualifieds leads, let's go over one excellent nurturing method.
Email marketing
Email marketing can also be an excellent lead generation method. You can use email to regularly inform potential clients about the construction process, home renovation, remodelling, homebuilding trends, mortgages, loan requirements, etc. Educating them is the key to converting them.
You can announce new house sales and compel subscribers to reserve houses in construction in particular areas they have been eyeing.
You can also personalise emails if you build custom houses, highlighting the benefits of your homebuilding services and encouraging the recipients to schedule a free consultation to learn more about the process.
Email is excellent for sending out surveys, sparking conversations, and learning more about your target clients' pain points, needs, desires, and preferences. It can help you make informed decisions, improve strategies, and boost sales.
Remember that less is more. Too many emails over a short period could annoy your target customers, making them unsubscribe and turn to your competitors.
Once a month is enough to keep your services top of mind unless you have a new offer to share. An exciting deal, promotion, sale, or another announcement will undoubtedly spike people's interest.
Paid advertising
Paid advertising is a fantastic way to get qualified leads. Pay-per-click (PPC) ads can help you build brand awareness and pull more traffic to your site.
Google Ads is an excellent tool for running search and display ads. Your ads will appear in Google Search and across the Google Display Network, including YouTube and Gmail.
Facebook Ads are ideal for getting more visibility on Facebook, reaching a targeted audience, and converting more customers. You must know your audience before creating text, image, video, or carousel ads because, otherwise, you might not attract qualified leads.
Whether you use Google or social ads, segment your target audience and create relevant landing pages to entice people to hire you once they click through.
Fine-tune your ad copy, focusing on "money" or "commercial" keywords for your CTAs (calls to action), such as "buy a custom home in London". They have high search volume and ranking competition and will influence your potential clients' purchasing decisions.
Don't forget to run different versions of the same ad to determine which delivers the best results using a split-test (A/B test). Monitor and optimise the campaign to identify areas for improvement.
Newspaper or magazine advertising
Getting your name in print will help establish yourself as an industry expert. People will see you as an authority in your field and gladly entrust you with their homebuilding projects.
Newspaper or magazine advertising is free, so there's no reason not to try it. Reach out to local or national real estate and mortgage magazines and arrange your contribution.
NMP Magazine, Mortgage Women Magazine, Mortgage Banker, and Mortgage Finance Gazette are some of the top-rated magazines covering the latest industry news. They can significantly boost your online exposure.
You can write about a specific topic, provide expert insights and advice, and explain to the readers why they should value your opinion. Don't forget to insert authoritative links and quotes (if applicable) to add more credibility.
Offline marketing
Offline marketing allows you to establish connections and inspire loyalty. Like paid ads, it isn't free, but it can yield brilliant results.
The best methods to promote your home development company include TV and radio commercials, billboard ads, print ads, direct mail, trade shows, and educational events.
They'll help you position your business in front of your target clients, seizing more conversion and sales opportunities.
Website widgets
A website widget is a third-party app that you can embed into your site as a standalone feature without changing your web host's code framework. It doesn't impact your site because it barely interacts with it, if at all.
Embedding a third-party vendor's widget on your site helps your potential clients access that partner's service without leaving your site.
Some of your options include the following:
A mortgage calculator from your partner financial advisor is an ideal option. It will help your visitors estimate their monthly payments for a specific loan length and plan their housing budget.
They can also determine how much they would need to pay monthly for a specific loan, including insurance and taxes, and how much they would need to put down upfront.
Prospect Generator's Budget Calculator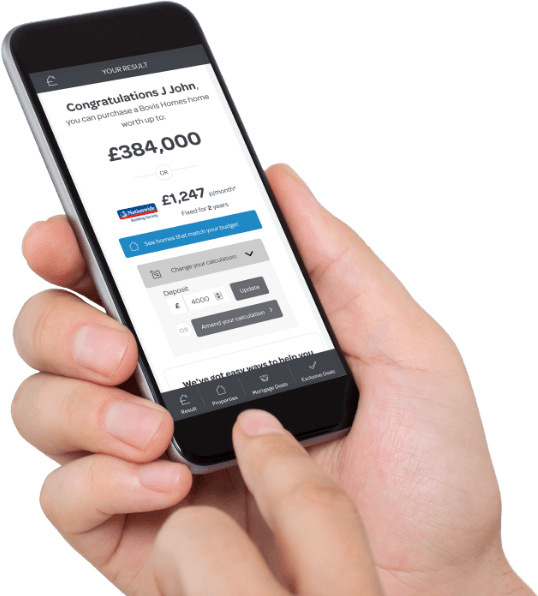 Our Budget Calculator is another tool you can incorporate into your website to get pre-qualified leads. It will help your visitors discover how much they could borrow to build a new home, considering their annual salary, deposit, number of bedrooms, and other factors.
Once they receive an estimate, they can view your developments that match their budget, explore the top four mortgage deals, download your latest brochure, or schedule a call with your sales team to discuss their options.
The tool features conversion-optimised GDPR-compliant forms that users can fill out to join your opt-in marketing lists. You'll receive real-time leads by integrating the calculator with your CRM (Customer Relationship Management) system, and your sales team will get an email notification whenever there's a new lead.
We'll send their salary and deposit information, housing preferences, and contact details directly into your CRM system.
Setting it up is pretty straightforward; you only need to add the calculator button and URL to your site. Moreover, you pay after getting a qualified opted-in lead, and you can set your cost per lead.
Combine the Budget Calculator with our Sales Lead Boost Campaigns, and you'll receive pre-qualified leads at a cost-per-lead rate for any home development. You can deploy the campaigns across multiple digital channels to extend your reach and attract more homebuyers.
Buying mortgage leads
The strategies above are the best for attracting more consumers interested in your services. However, buying mortgage leads is another option if you wish to take a shortcut.
It can help you target only those customers you genuinely need, thus enhancing your efforts and maximising your return on investment.
For example, when consumers share their information on Zoopla or Rightmove, it shows they're looking for housing options and may be interested in taking out a loan or refinancing their mortgage.
Those websites can then sell that information to banks, credit unions, loan officers, and others looking for mortgage prospects. Housebuilders are not an exception.
However, purchasing mortgage leads requires careful thought. You can't choose a random provider and expect high quality. Take the following steps to ensure you get your money's worth:
Check the sources

– Ask your desired provider where they get the leads; you want top-notch sources that provide real value and a generator compliant with the GDPR (General Data Protection Regulation) and the FCA (Financial Conduct Authority).

Some providers recycle them, while others offer only real-time leads, which are highly competitive and require months of nurturing. Their aged counterparts are more likely to convert quickly.

Consider the price

– Choosing a provider that suits your budget is crucial. Most companies charge a fixed cost per lead, while some auction their lists to the highest bidder.

However, be wary of cheap and free lists because they typically contain recycled leads with a low closure ratio.

More importantly, many CRM systems don't allow uploading them. They might flag you as a spammer, and your email client might put your server on a blacklist, preventing you from reaching out to any prospect.

Exclusive leads are more expensive but yield better results. Companies sell them to one buyer only, which means they have a high closure ratio.

Preview the leads

– A reliable provider will let you view potential prospects before purchasing a list to ensure you get the desired quality.

Some include additional information, such as how many companies have bought a specific list to give you an insight into the competition. Others also have filters for cherry-picking potential prospects to target only those you need.

Evaluate the provider's customer service

– How a company interacts with its customers speaks volumes about it. Contact your provider via email, chat, and phone to see if its representatives are responsive, helpful, friendly, and handle questions professionally.

Check for a return and refund policy

– Getting a refund for invalid or unsatisfactory leads may not be an option with every provider. Ask about these policies to know what you'll be getting into if you proceed with the purchase.

Sift through customer reviews

– Check what other buyers say about a particular company before giving it your hard-earned money. You'll get insights into its quality, customer service, prices, return and refund policy, etc.
Does buying mortgage leads work?
This strategy can work, but use it with caution.
As you now know, you could buy poor-quality lists that don't provide a high return on investment. Focusing on them could waste precious time and resources.
Cheap and free leads are typically high in the marketing and sales funnel. You would have to nurture them for months to convert them into qualified prospects. What's worse, many might have already chosen another homebuilder before you purchased their information.
Their exclusive counterparts are your best bet because they're ready to convert, and only you receive them.
However, you don't have a relationship with them, so they might not trust you instantly. These potential prospects require some nurturing, too, because they want to ensure you're worth their time and money.
If you decide to use this strategy, combine it with your marketing campaigns. Don't forgo the tips above if you take this road because it aims to enhance your other efforts.
What are the best mortgage lead generation companies?
Let's clear the air before exploring the best companies.
You may have heard about Unbiased, a UK company offering lead generation services to financial advisors, mortgage brokers, and accountants. However, we haven't found that homebuilders can create an account on the platform. Contact the company to ask if it's an option and if they sell mortgage leads to home developers.
VouchedFor regularly pops up in search results as another option, although it's a review site. It helps people find trusted financial and mortgage advisors, solicitors, and accountants, and these professionals use it as a lead source. However, it doesn't appear to suit homebuilders.
We believe these four companies are your best bet:
Simply Online Leads

– This company sells real-time leads using an auction system, and the prices vary according to the mortgage type, location, and demand.

Leadstream

– This company captures leads from QuoteSearch.com (its other website), filters them through phone calls, and sends you qualified contacts. It also generates them through tailored emails and landing pages, sending you opted-in contacts.
It handles real-time performance tracking and reporting and provides potential prospects with high transaction values, contact rates, and conversion rates. Another advantage is you can replace invalid leads for credit within seven days.
Echo Ads (formerly Advisor Leads)

– This company targets your potential customers using Google Ads, creating bespoke campaigns to drive traffic to its website. However, it sends exclusive real-time leads to your inbox, and you must pay advertising fees and the cost per lead.
First Rung Now

– This company sources exclusive leads through advanced social media marketing. It customises the campaign to your needs, replaces non-genuine contacts, and doesn't resell them.
It charges on a cost-per-lead basis and offers a fixed monthly subscription with unlimited leads.
What are the highest-converting mortgage leads?
People most likely to convert are those actively searching for mortgage deals. They hover in the middle of the marketing and sales funnel, either looking for more information to make an educated decision or ready to close.
Some may have downloaded your brochure or asked about your services directly, and they need more information to see if you're the right fit for their needs. They're still researching and not ready to convert yet, so you have to nurture them.
Others have contacted you to schedule meetings and discuss their housing preferences and budgets. They're ready to seal the deal but might require several follow-ups.
At Prospect Generator, we deliver genuine, pre-qualified leads that convert. Our bespoke PropTech solutions can enhance all your efforts and supercharge your sales.
What are the best mortgage leads for me?
It depends on the homes you build. Do you construct custom houses or sell completed properties? Do you specialise in contemporary, colonial, luxury, or other designs?
Focusing on your area of expertise while generating or purchasing mortgage leads will bring you the best results.
For instance, those looking for a buy-to-let (BTL) mortgage want to purchase a property as an investment. They might search for completed projects. The same can apply to first-time buyers who may not want to wait months to move into their new home.
So, consider your specific services and target customers' needs to understand what prospects best fit your business.
Conclusion
Applying all the tips above isn't enough to increase sales. You must develop nurturing strategies, monitor your campaigns' real-time performance, and regularly optimise them.
Our tools can help you engage potential clients on a soft level instead of taking a hard-selling approach, which is pushy, and no one likes it.
The UK's leading housebuilders already use our Budget Calculator, including Strata Homes, Bovis Homes, Davidsons Homes, and Lindell Homes.
Book a demo to see it in action, and contact us anytime to learn more about our services and see how we can help transform your home development business.