Q&A with Aury Sacre, Marketing Manager, Bewley Homes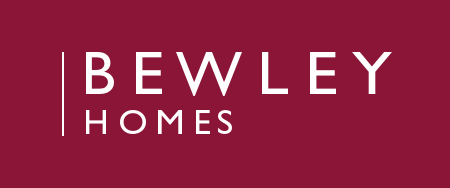 I'm Aury, marketing manager at Bewley Homes. We're a design led, medium sized housebuilder with a strong presence in the South of England and growing into the South West. We're perhaps best known in the likes of Berkshire and Hampshire but we're beginning to strengthen our presence in places like Gloucester. Generally speaking, we build homes between the £250,000 to £800,000 mark and cater for a wide range of audiences, from first time buyers to families and downsizers.
The last couple of years has seen Bewley make a concerted effort to ramp up its digital offering. We've adopted a far more enthusiastic approach towards digital-led sales and marketing strategies and we have a very open mind when it comes to embracing new and innovative technology.
How did you get into housebuilding?
I began my property career in estate agency before moving over to a prime developer based in the capital. That allowed me to develop a deep understanding of how the marketing landscape operates, although they were both almost exclusively on the digital side. Bewley has allowed me to extend my expertise into both traditional and digital forms and I'm really enjoying it.
CHALLENGES & OPPORTUNITIES
What are the biggest challenges and opportunities facing sales and marketing teams at the moment?
Apart from the disruption presented by Covid, I think the new homes industry struggles to effectively communicate the benefits of a new build. Whether it's to do with government backed initiatives, financial matters, legal issues or design and spec concerns, house-hunters often suffer from a bit of a knowledge gap. That's by no fault of their own and it's the responsibility of the new homes industry to be stepping up to the plate to perform an educational role.
That's very much the case at Bewley and we've been incorporating a more educational approach into our wider sales and marketing strategy to combat this.
How do you see proptech developing and influencing the sales and marketing function going forward? What are the benefits of using more proptech?
The Covid 19 pandemic has really emphasised the importance of proptech and in a broader sense, a strong digital offering. It's perhaps more important than ever before as consumers are making decisions through digital mediums on an unprecedented scale. It means that housebuilders who are reluctant to fully embrace the new digital era in property risk giving up their competitive edge.
The fundamentals of a solid website, up-to-date branding and signage are crucial to provide the best possible experience to the customer. Equally, incorporating technological solutions which improve the customer experience whilst simultaneously capturing commercially important information is vital. It represents a huge step forward and one that's enabled by innovative businesses such as Prospect Generator. These kind of advancements offer huge benefits when it comes to sales teams' efficiency and productivity as well as our ability to reach and understand new audiences.
How has Prospect Generator supported your objectives?
Crucially, they've allowed us to offer a far more comprehensive and rounded package of services to our customers. Their tools allow for a truly integrated relationship between all parties involved in the process, on both the customer and housebuilder sides.  It's all extremely seamless and the leads are stronger, pre-qualified and critically, are qualified at the earliest point possible.
Housebuilder sales teams across the country can all relate to the frustration of buyer expectations far exceeding the reality of affordability. The affordability calculator provides us with all the insights we need and the customer with a realistic package of options, making the process more efficient for all. It's also good from a customer relationship perspective too.
Ultimately, our lead generation function is smoother, quicker and more cost-effective.