It's fair to say that 2020 won't escape our memory too quickly. We found ourselves in unchartered waters as society grappled with a global pandemic and the ongoing Brexit scenario remained high on the agenda. The housing market reacted and our industry was forced to adapt. But adapt it did, and amongst an inevitable period of adjustment, the housebuilding industry thrived and finds itself in good shape as it enters a new year.
That included the team here at Prospect Generator HQ. We thought it would be interesting take a quick look at how our year panned out and what we did to help some of the U.K's housebuilders flourish in 2020. 
Our bread and butter
First thing's first: Leads! Over 45,000, in fact, delivered through our Budget Calculator and Home Valuation Tools as well as our popular Sales Lead Boost Campaigns. We're a results based business here at Prospect Generator, and its fair to say the proof is in the pudding. We're so confident in our offer that, unlike many other lead generators, we deliver your success on a cost-per-lead basis.
Nevertheless, we're constantly analysing our proptech solutions and seeking ways in which to improve them, bolstering the toolkit of our housebuilder clients. Covid 19 only accelerated that process.
We added virtual viewings, immediate brochure downloads, video tours and other enhancements to the long list of features for our industry-leading Budget Calculator. They were designed and implemented to encourage customer interaction with the tool and enable a seamless online customer journey, the importance of which became increasingly apparent in 2020.
Watch how the Budget Calculator and these new features work below…..
Our Budget Calculator delivered over 35,000 leads for our clients in 2020 and was adopted by housebuilders up and down the country. We also began the next phase of development for the Budget Calculator to add more value for our clients and we're very excited to announce those improvements very soon!
Quality or quantity? Both, please!
The leads we created were of the highest quality, too. We adapted our tools to ensure every we lead we deliver from our Sales Lead Boost campaigns is pre-qualified so the prospective homebuyer could buy your plots. It meant that housebuilder teams up and down the country weren't spending precious time and resource in pursuing house-hunters who weren't financially ready.
We also embarked on a huge CRM integration drive. We added Salesforce, Zapier, Contact Builder, COINS and Campaign Monitor to our network of trusted partners and our tools are now compatible with any CRM system across the industry. The leads we create are delivered straight into your chosen CRM system in real time.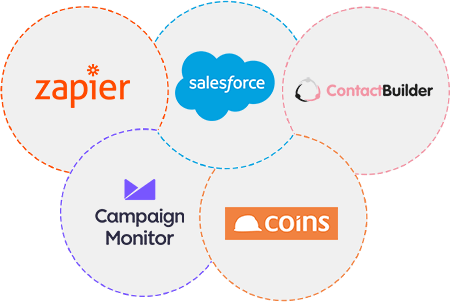 Maintaining high standards
All these improvements were made with one thing in mind – delivering the very best service to our network of fantastic and ever-growing client base. Our industry experience means we truly understand housebuilder pain points and we do everything we can to ensure sales teams get the most out of their budgets. And don't just take our word for it; Why not have a read of the client testimonials page on our website?
We were also endorsed by the media. Our very own Chris Kiely also had the chance to speak with ShowHouse this year, whilst our consumer arm, Property Price Advice, was featured in the likes of The Telegraph, The Express, The Spectator and other prominent news outlets.
What next?
So what does 2021 have in store? Well, that's anybody's guess. But what's clear is that we're here to help, and we have no doubt that our fantastic housebuilding industry will flourish with its boundless enthusiasm, innovation and passion.
Speak to the team about how we can help your business flourish in 2021 by emailing [email protected] or by completing our contact form.