Housebuilder websites still play a crucial role in lead-generation.
Despite the Rightmoves, Zooplas and On The Markets of this world, the housebuilder's full control over the design and function of their website offers unique lead-generation techniques in a way that portals do not.
The Budget Calculator and Home Valuation Tool offered by Prospect Generator are two of these methods, providing you with opted-in leads directly through your website. Best of all, it happens on a cost-per-lead basis.
So, how do we do transform your website into a lead-generating machine?
Out with the old, in with the new
As the data shows, keeping a web visitor and prospective customer on your page is no easy task. Web visitors spend an average of less than 15 seconds on a website, and that's before they've even engaged with it. An eye-watering 95% of users will leave your page without doing that and up to 96% of those who abandon your page will never return.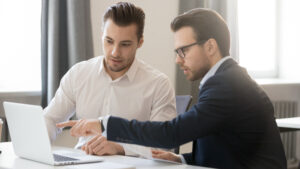 House-hunters need to be given a reason to engage with your website if they are to establish a relationship with you. Typically, they will either be asked to download a brochure, contact the housebuilder or request a call back.
These calls to action are logical, sensible and appropriate, there's no doubt about that. But are they maximising their potential?
Answer a question house-hunters want to know
At Prospect Generator we've created a set of tools for your website which directly engage the user, whilst simultaneously plugging their information directly into your CRM system- in real time. Our Budget Calculator and Valuation Tool offer your web visitors the opportunity to:
Find out how much they can spend on a home
Find out how much their home is worth
The Budget Calculator
Our Budget Calculator has already been successfully tried and tested by some of the U.K.'s leading housebuilders including Bovis Homes, Lindell Homes, Strata Homes, Davidsons Homes and more.
Between January and August 2020, it was used almost 120,000 times by house-hunters and created:
17,000 opted-in first time buyer leads
7,500 opted-in home owner leads
Over 1,000 mortgage appointments with housebuilder finance teams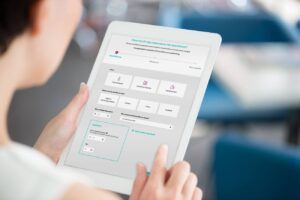 So, how does it work?
The customer journey starts with the user answering background questions on age, income, deposit level and the type of home they require. They are then provided with in-depth information around their budget as well as three anonymised mortgage options, designed to encourage interaction with the housebuilder's independent financial advisor.
They are also directed to a selection of available homes which meet their requirements,
accompanied by virtual viewings and the option to book an appointment with the housebuilder's sales team.
The buyer's information is then sent directly to your sales team in real-time and just like that, an opted-in lead is created.
Best of all, you will only pay for every lead our Budget Calculator creates, as we understand that the traditional cost-per-click pricing model doesn't work for everyone.
The Valuation Tool
Our Valuation Tool is also another way to effectively engage users and provide your sales teams with actionable customer insight.
Similarly to the Budget Calculator, the user is asked to quickly plug in a few details which puts our clever algorithm to work. The budding house-hunter then finds out how much their home is worth and their information is handed over to your sales team in real time.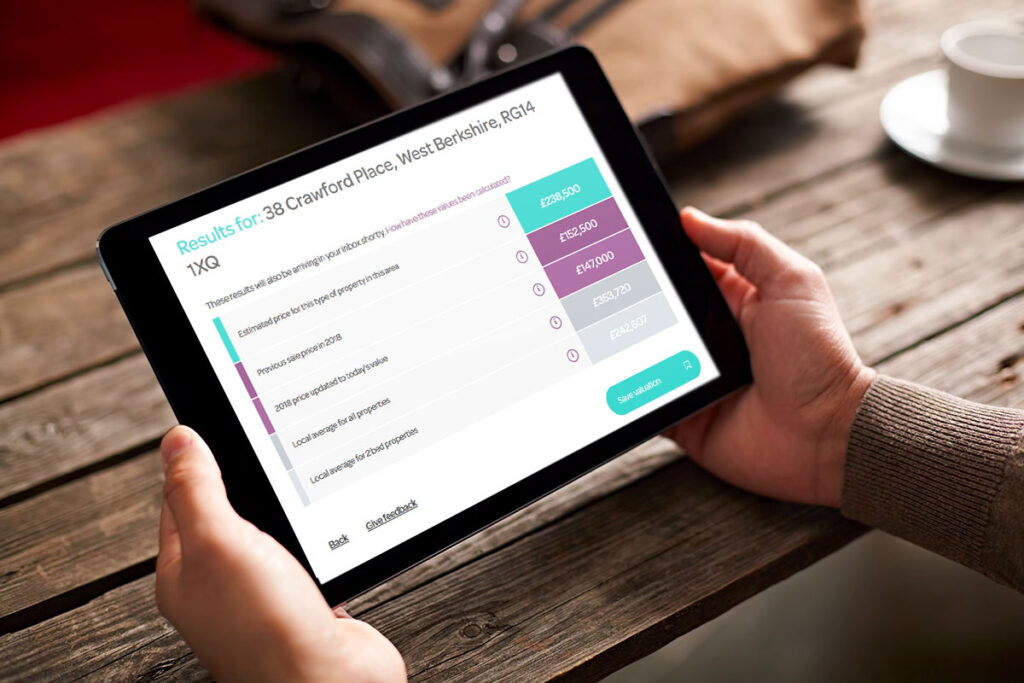 It's also been a real hit with some of the U.K's leading housebuilders. During January and August 2020, our Valuation Tool created:
7,000 opted-in homeowner leads
And was used 95,000 times by consumers
Soft engagement
We believe that the best way to engage house-hunters is to do it on a soft level. Buying a home is no small task or financial commitment and house-hunters need to be eased into the process.
The reality is that nobody likes a hard sell – whether you're on a high street or a website – so it's important to speak to your users in the right way. Putting the obvious data-capture benefits to one side, our tools also ensure you can do just this.
By offering a helping hand to your web visitor, you establish a dialogue (and capture customer insight) in a friendly way. It gives them a reason to stay on your page and the receipt of the answers in their e-mail inbox will serve as a reminder of your products too.
Our tools allow you to move away from the traditional hard-sell approach to one that encourages customer interaction underpinned by a sense of support and assistance. They engage the user in a way that establishes a degree of trust between yourself and that house-hunter, in a process whereby trust is a crucial transactional factor.
What's next?
Transforming your website into a lead-generating machine is both easier and cheaper than you think. Prospect Generator has a range of tools which can be incorporated directly into your website and have been proven as effective ways to engage users and convert them into opted-in leads.
Prospect Generator is here to do that for you. So why not get in touch with us at https://prospectgenerator.co.uk/contact-us/ to hear more about our services or email [email protected]