For many industries across the United Kingdom, December is generally seen as a period in which things begin to settle down for Christmas. Yet for people looking to move, that could not be any further from the truth.
The Christmas period, especially the week in between Christmas day and new year, is one of the busiest for online traffic and engagement. Pre-Christmas home hunting is followed by the new year buzz, and that's particularly the case in 2020 as the post-lockdown boom and stamp-duty holiday rush continue to define an extraordinarily lively marketplace.
Major commentators have reported this year's pre-Christmas market is set to deliver the strongest sales figures in ten years and major portals frequently report huge spikes in website activity after Christmas and into the new year. Rightmove recorded a spike of 231% on boxing day last year and our monthly unique users doubled between December and January.  
So, how can housebuilders ensure they are capitalising upon this period of fantastic opportunity?
Your website is your shop window
First and foremost, it's important that housebuilders have a real view of their web traffic. Christmas is a period in which house-hunters are generally tucked away in their family homes, often with new devices and there is an added emphasis on online activity with added time to search.
Here at Prospect Generator, we specialise in converting housebuilder web traffic into opted-in, pre-qualified sales leads and we've designed two advanced technological tools which form the focal point of that offer; The Budget Calculator and the Home Valuation Tool.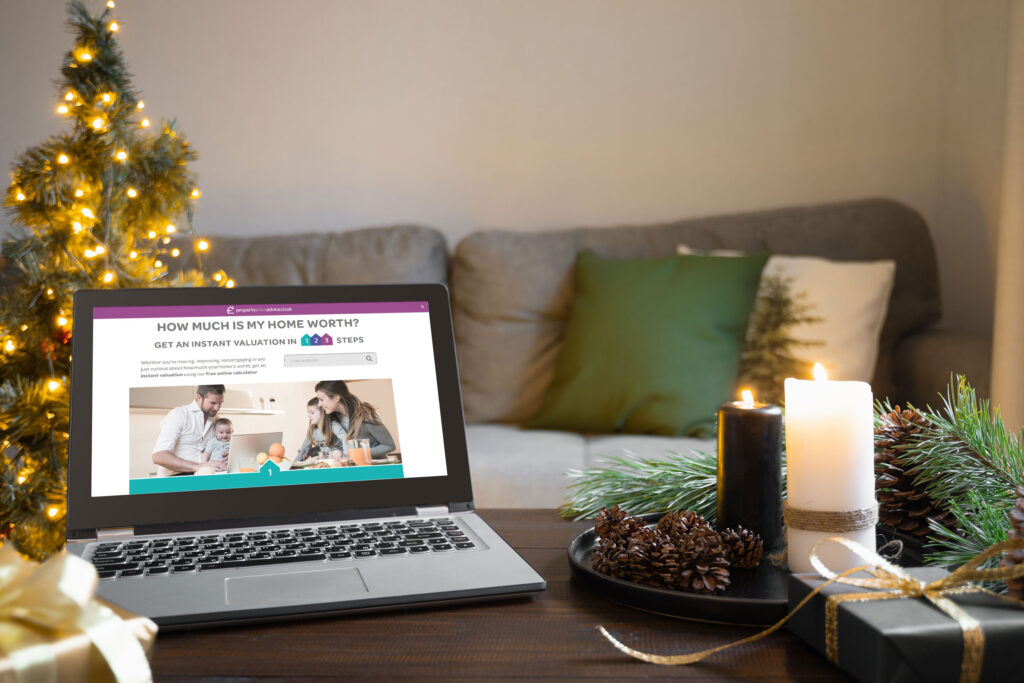 The Budget Calculator, which has already been adopted by some of the largest housebuilders across the UK, is a clever tool that is incorporated directly into your website. Following a few simple background questions, it tells the user exactly how much they can afford to spend on a home and with an API feed, which homes they can buy from you, the housebuilder. It provides anonymised mortgage options as well as options to book an appointment with your sales team or enjoy a 3D virtual viewing – which will be all the more important with restricted access to developments.
Our clients love our Budget Calculator as it plugs the user's contact details and housing requirements straight into their CRM system in real time. 
TRY THE BUDGET CALCULATOR HERE
Our Home Valuation Tool does a very similar thing, but does so by providing the user with an accurate valuation of their current home through our clever algorithm.
We offer a transparent pricing structure which gives marketing teams a tighter grip over those new year budgets, whereby you will only pay for a lead that is actually delivered by our tools. We recognised, some time ago, that the traditional cost for media wasn't working for housebuilders up and down the country and we wanted to provide something that was far more ROI friendly.
From browser to website
We also recognise that not all housebuilders need support when it comes to converting their website traffic, they just need help in getting them there in the first place.
The online housing marketplace becomes a fierce battleground amongst housebuilders after Christmas and its important that you stand out in an extremely crowded space. Our Sales Lead Boost Campaigns do just that, and much like our tools, have been adopted by some of the U.K's most prestigious developers.
Just give us the name of your development, location and target buyer and we'll do the leg work for you. We'll capture the very best leads who can actually afford to buy a home from you and it means that valuable Christmas resource isn't dedicated to endlessly pursuing hopeless prospects.
If you would like to hear more about how Prospect Generator can help you do that, please get in touch at https://prospectgenerator.co.uk/contact-us/ or email [email protected]