If there is one thing that all home builders have in common, then it's the market; they are all competing in one. The residential building construction market in the UK has reached the £56.06 billion mark in 2022. It has exceeded the commercial building construction market in the country, which has earned £12.74 billion to date. 
Since we are talking about one of the most lucrative markets in the UK, it explains why the competition is so harsh. How do you make it as a home builder, then?
The answer lies in home builder marketing. With a carefully developed builder marketing plan, you will be able to reach out to the right customers and stand out from the crowd. However, it leaves us with one question: how do you market a home builder?
To help you out, we've put together a comprehensive list of builder marketing strategies you can pursue to attract more clients and secure more projects. 
With these homebuilder marketing strategies along with our Sales Lead Boost Campaigns and Budget Calculator, you can boost your lead generation and sales.
Strong branding
You are in the business of building people's homes. A home is not just any building. It's something people value above everything else. They will not lightly place their trust in a home builder, so you need to appear trustworthy, and your portfolio has to speak of consistency and quality. 
The best way to ensure your prospects see you as trustworthy is to have strong branding. A strong branding strategy will help you provide the best experience at every sales funnel stage, including awareness, interest, consideration, intent, and purchase.
Here is what you can do to lay a foundation for a strong branding strategy:
Identify what makes you stand out

– Your branding strategy has to communicate your value proposition. To identify what makes you stand out, research your competition.

Research your market

– Get actionable market data to build your ideal customer persona and discover the significant pain points of your potential clients.

Collect feedback

– Focus on identifying the factors that led your customers to choose you so that you can know what to emphasise and improve.
With all this data, you will be able to develop a strong branding strategy. You will know which brand personality to create, how to tailor your vision and mission statements, and how to choose the most efficient message to communicate through your slogan and taglines. 
Online marketing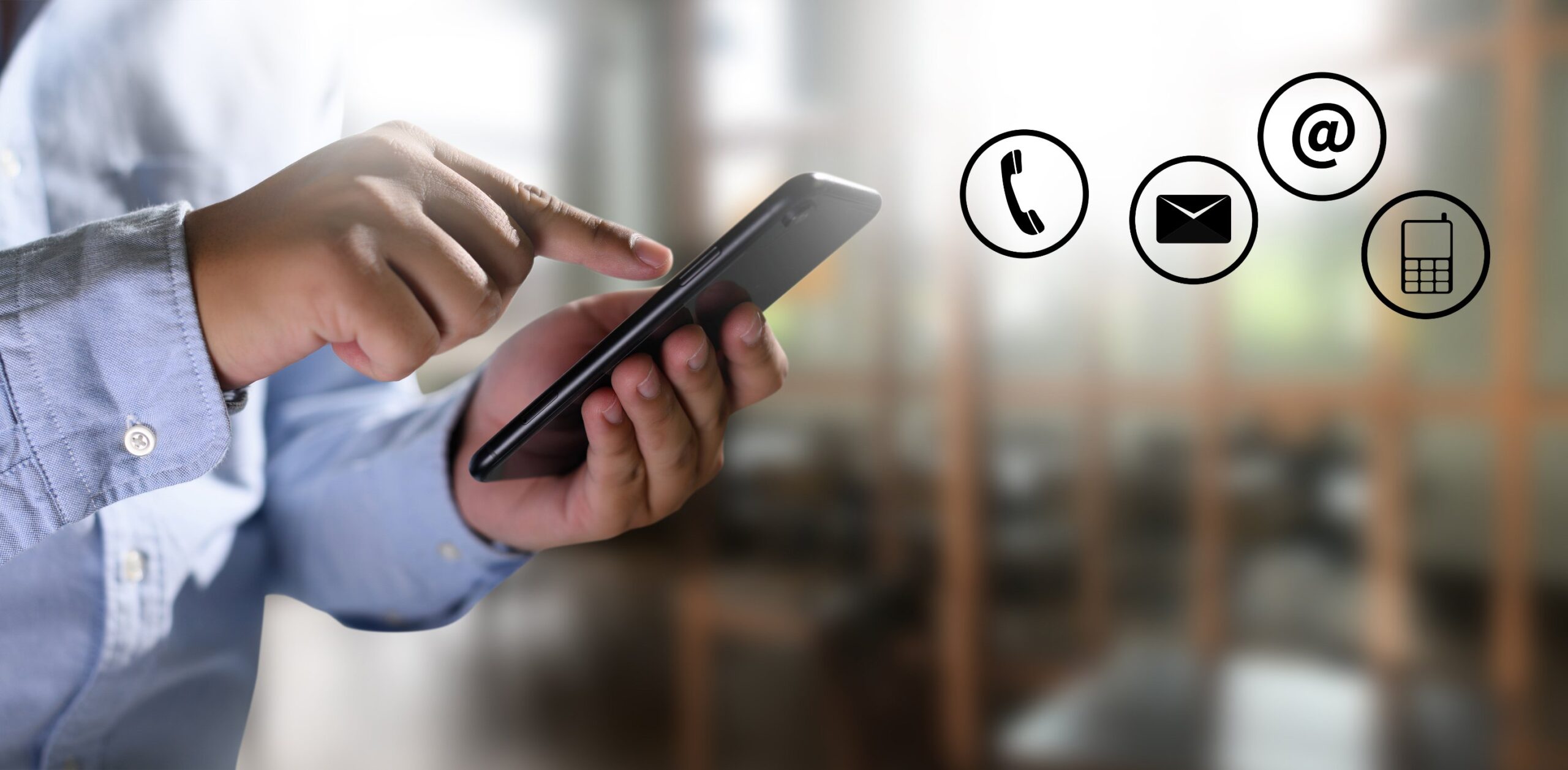 Once you have sorted out your branding strategy, you can expand your efforts online.
Online home builder marketing encompasses different strategies and tactics. Let's see what your options are for marketing a homebuilding business online. 
Website
Did you know that almost 40% of website visitors will judge a business by the looks and feel of the website in the first few seconds? Having a website has become a standard among home builders. However, you should not merely create and launch it. 
Your website is a valuable online marketing asset. You can leverage it to build trust with your potential clients, nurture leads, and improve conversions. Since you are in the residential building construction industry, you have to do the following.
Professional photography


Your website should feature professional photos. Forget about taking pictures with your smartphone and uploading them to your website. A professional photographer will know how to capture perfect shots of the homes you've built.

Plus, you can have the photographer document your entire process, from planning to construction. Your potential customers will know how much attention to detail and devotion you invest in building their homes. 
Video showcasing


Videos are even better than photos in terms of communicating more information. You can showcase the interior and exterior of homes you've built. A video portfolio can help you attract more customers and stand out from the crowd.
Social media marketing
With over 50 million active social media users in the UK, social media platforms have become a valuable asset in almost every home builder's marketing strategy. The best thing about social media marketing is that you can use it to reach out to both consumers and real estate agents or brokers. 
The first thing you should do is identify the social media platform your ideal customers like to hang out on. There are several ways to do it:
Ask your favourite clients and people in your contact list about their favourite social media platforms;

Check your competitors to see which social media platforms they focus on;

Check the

demographic information

of the social media sites to ensure your potential customers are there.
Now that you've pinpointed the social platform you want to use, you should update and complete your profile. You can share blog posts from your website on the profile to build interest and increase your website traffic. 
Another thing you can do for free is to join or create groups that are relevant to your niche. It can help you discover the customers' needs and problems to address them adequately.
Social media platforms for targeting consumers include Facebook, Twitter, Instagram, Pinterest, and TikTok. If you want to target real estate agents and brokers, you should focus your efforts on LinkedIn.
Finally, once you have your profile and interaction with consumers, you can launch a paid ads campaign. Every social media platform has a built-in paid ads platform with sophisticated targeting options. You can use it to create ads and reach out to your target audience hassle-free.
Presence on property listing websites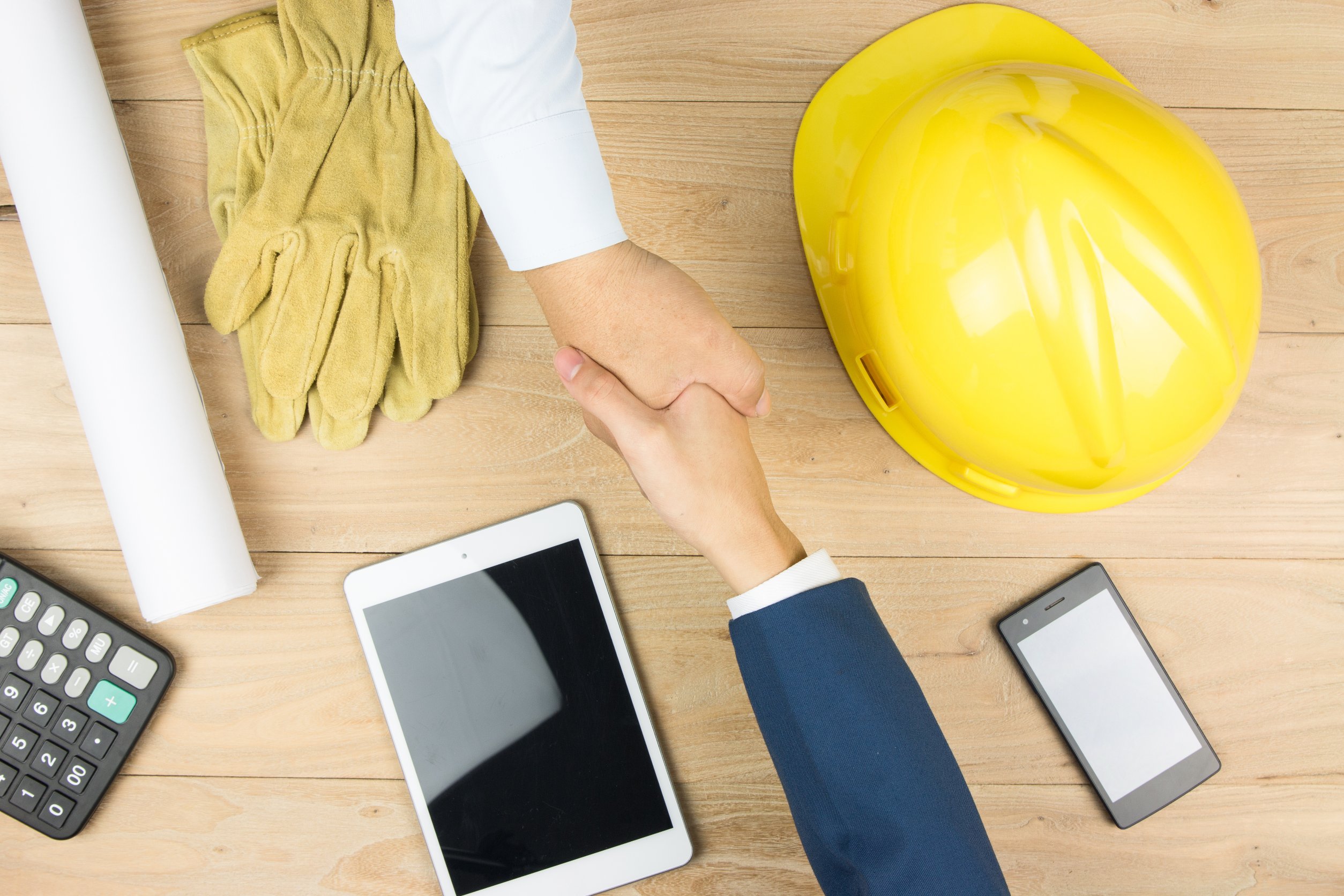 Listing a home on a property website can help you create an even more effective home builder marketing strategy. Property listing websites are pretty popular in the UK as they enable people to explore all their options, discover the most attractive opportunities, and compare home prices. 
Home builders use these sites to get more exposure and increase their online presence. There are many property listing websites in the UK. Some of the most popular include:
Rightmove

OnTheMarket

Zoopla

Prime Location

Mitula

Home

Trovit

Nestoria

HomeGoFast

Nethouseprices
SEO
SEO stands for search engine optimization, and it encompasses various actions that have one goal in common – to improve your website's rank on search engine results pages. It's one of those long-term strategies that doesn't provide instant results. It can take months to see the effects of your SEO efforts. 
Nevertheless, Google alone processes over 3.5 billion searches every day, making SEO a valuable online marketing strategy for home builders. 
Every SEO strategy is based on keywords. Keywords are words and phrases your potential customers use when searching for properties and houses online.
Including these keywords in your content, such as website copy, blog, and online listings, can help you appear higher in search results and attract more customers. Here is what you can do.
Do keyword research


Keyword research is pretty straightforward for home builders. You can use a free tool such as Google Keyword Planner to discover high-volume and low-competition keywords.

The volume value refers to how often relevant customers use the words in search queries. The competition value shows how difficult it is to rank for the chosen keyword.
Use out-of-the-box plugins.


If your site is running on WordPress, you can easily optimise it for search engines with readily available plugins.

Plugins such as Yoast, All in one SEO, and Rank Math will help you incorporate relevant keywords into your website copy and optimise other elements for SEO, such as loading speed and HTML structure.
Use SEO tools.


There are many SEO tools that you can use to run analytics and competitor research. However, most of these tools, such as SEMrush and Ahrefs, are premium. If you want to use them to fuel the SEO section of your home builder marketing efforts, you will have to invest in them.
Write relevant FAQs.


People often use search engines to find answers to their questions. Platforms such as Answer the Public specialise in indexing only question inquiries to help businesses find the questions with relevant keywords the consumers frequently look for online.

Including these questions and answers to your website can help you rank higher and deliver value to your customers. 
PPC
As a home builder, you should know that PPC is a viable marketing option. Unlike SEO, which takes time to deliver results, PPC campaigns provide instant results. They are also keyword-based. You will be ready to launch a PPC campaign if you've done your keyword research.
The most popular paid ad platforms, such as Google Ads, feature a campaign wizard to help you create and launch a campaign hassle-free. Here are the steps you should follow:
Always define your goal

– It can be anything, from increasing site traffic and generating leads to driving sales and raising brand awareness.

Target audience with your goal in mind

– It matches a specific position in your sales funnel, and it's vital to target people in that particular position to achieve the best results.

Create relevant landing pages

– You should have a web page with pertinent information and a call to action (CTA) for every targeted keyword.

Create an ad and launch a campaign

– Design an ad relevant to your target audience, using money keywords and a compelling CTA.

Monitor and optimise the campaign

– Pay attention to metrics such as click-through rate (CTR), conversion rate, cost per click (CPC), and cost per acquisition (CPA). CTR helps you assess the relevance of your ads, the conversion rate can help you choose the better-performing keywords, and CPC can help you optimise your budget.
Email marketing (consumers)
Email marketing is an excellent opportunity because it facilitates custom home builders' marketing approach. Here is a short cheat sheet you can use to excel when creating an email marketing strategy targeting consumers:
Write an excellent subject line

– Don't send emails with dull subject lines. Instead, use a subject line to inspire curiosity or create a sense of urgency.

Personalise your emails

– Personalization is crucial, and consumers love it so much that

74% of them end up frustrated

after receiving emails with irrelevant content.
You can divide your target customers into segments by needs, problems, expectations, or position in the buyer's journey and send a custom email to everyone to increase those conversion rates.
Add value

– Make sure to offer your email recipients something helpful. It can be anything, from a short eBook, an actionable guide for home buyers, or a free

home valuation tool

.

Ensure it's mobile-friendly

– Most consumers check their email on smartphones. Optimise your emails for mobile devices to deliver an excellent experience.

Analyse data from completed campaigns

– Metrics such as open rates, engagement, and click-through rates can help you optimise your future campaigns. 
Email marketing (real estate agents and brokers)
A home builder can apply everything above to email marketing for real estate agents and brokers. However, there is one difference – now we are talking about B2B email marketing. 
The subject line and email copy should help real estate agents and brokers understand how your unique homebuilding approach can benefit them.
It can be many things, including the exclusive location, quality materials, lifetime guarantee, proven turnkey construction system, hundreds of happy homeowners, or an excellent opportunity for profit.
In any case, you shouldn't do it manually. Consider using email marketing software to streamline and automate your email marketing, reports, and analysis. 
National and local community marketing strategies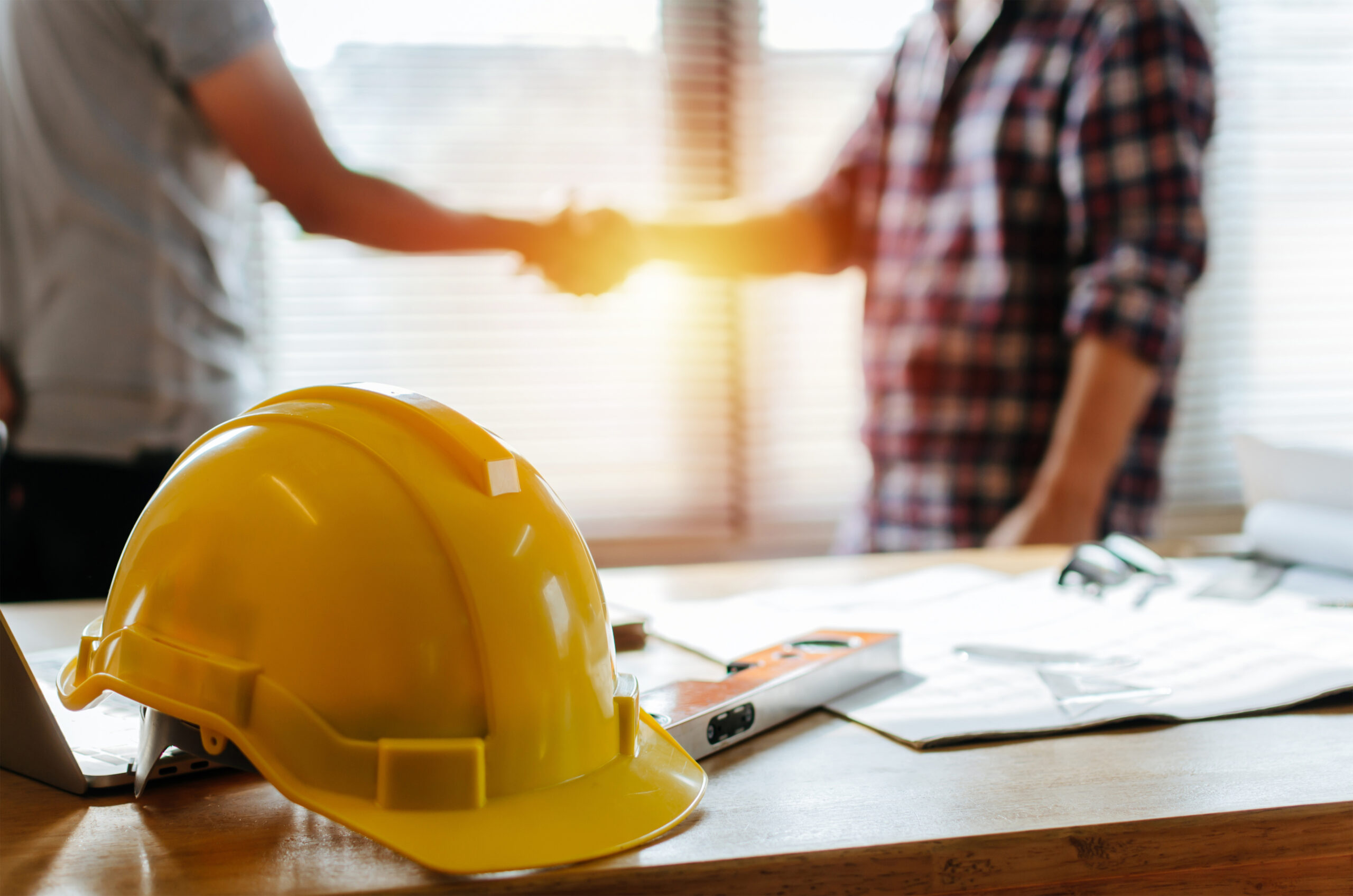 Finally, home builders can benefit from national and local community marketing strategies. Here are the most notable marketing home builder ideas to get you started.
Development signage
Signage is critical for marketing residential living projects. It's a fantastic way to reach out to local customers and firms, with high chances that random passengers will see the signage and get the message. The things to consider are as follows:
Get all the necessary signage permits;

Ensure that the sign is in a visible location;

Use high-quality print to ensure excellent readability;

Install lighting to ensure visibility at night;

Use strong messaging to entice potential buyers to learn more about your offer and brand.
Networking and presentations
Networking and presentations are excellent opportunities to build a solid contact list and expand your reach. Use promotional materials and pitches relevant to the attendees of networking events and presentations. Having an extra visit card when visiting such events won't hurt. 
Leaflets
Leaflets are still effective marketing materials in the home builders' market. A leaflet is like a small portable website that you can hand out to consumers and potential business partners. It can feature photos of the homes you've built, highlight the unique values you deliver, and all the services you provide. 
Event sponsorship
Another way to get your company name out there is to sponsor an event. Look for sponsorship opportunities in your area. Since the list will probably be extensive, you should narrow it down. Events you want to sponsor should attract your target audience. 
Billboard advertising
Billboard advertising or outdoor hoarding is still going strong. Billboards enable you to promote your brand and services in key locations throughout the city. The same rules apply to developmental signage. The best billboards are those in areas with a high traffic volume. 
TV and radio advertising
TV and radio ads can help you spread the message even further. Some demographics don't spend much time online, but they regularly watch TV and listen to radio stations. 
Partnerships with real estate agents and investors
Finally, you can improve your sales and get involved in more projects through partnerships. Partnering with real estate agents can help you boost sales. However, if you want to engage in more projects, you should focus on entering partnerships with investors. 
Conclusion
Hopefully, this guide answers your "how do you market as a home builder?" question. Strong branding lays the foundation for all your marketing efforts, as you can always go back to it to offer consistent messaging.
When it comes to home builder marketing strategies you have many options. The optimal way to start would be to get your website ready because all other efforts will increase your website traffic.